A bit of
IBM history
: "For thirty-seven years," reads the opening passage in the book, "the gatherings and conventions of our IBM workers have expressed in happy songs the fine spirit of loyal cooperation and good fellowship which has promoted the signal success of our great IBM Corporation in its truly International Service for the betterment of business and benefit to mankind."
TO THOS. J. WATSON, PRESIDENT, I. B. M. OUR INSPIRATION
Tune: "Columbia, the Gem of the Ocean"
Head and soul of our splendid IBM.
We are pledged to him throughout all nations,
He's our President and most beloved man.
His great wisdom has guided each division
In such service to all humanity
That we all unite to make this one decision,
None can match him or our worldwide company.
T. J. Watson, we all honor you,
You're so big and so square and so true,
We will follow and serve with you forever,
All the world shall know what I. B. M. can do.
Computing-Tabulating-Recording Company, the
precursor to IBM, was founded on June 16, 1911
OTTO E. BRAITMAYER, VICE-PRESIDENT I. B. M.
We adore you, Otto Braitmayer
Our great pioneer,
You're a wise and able leader.
And you always are sincere.
You're our President's right bower-
Our Manufacturing Guiding Star,
I. B. M. will honor you forever
Vice-President Braitmayer.

OUR I. B. M. SALESMEN
Tune: "Jingle Bells"
I. B. M., Happy men, smiling all the way.
Oh what fun it is to sell our products night and day.
I. B. M., Watson men, partners of T. J.
In his service to mankind-that's why we are so gay.
As an aside, my mom worked as a secretary for Tom Watson Sr. at IBM during WWII while they were
making munitions
- once the war was over all of the women were fired to make jobs available for the returning "boys".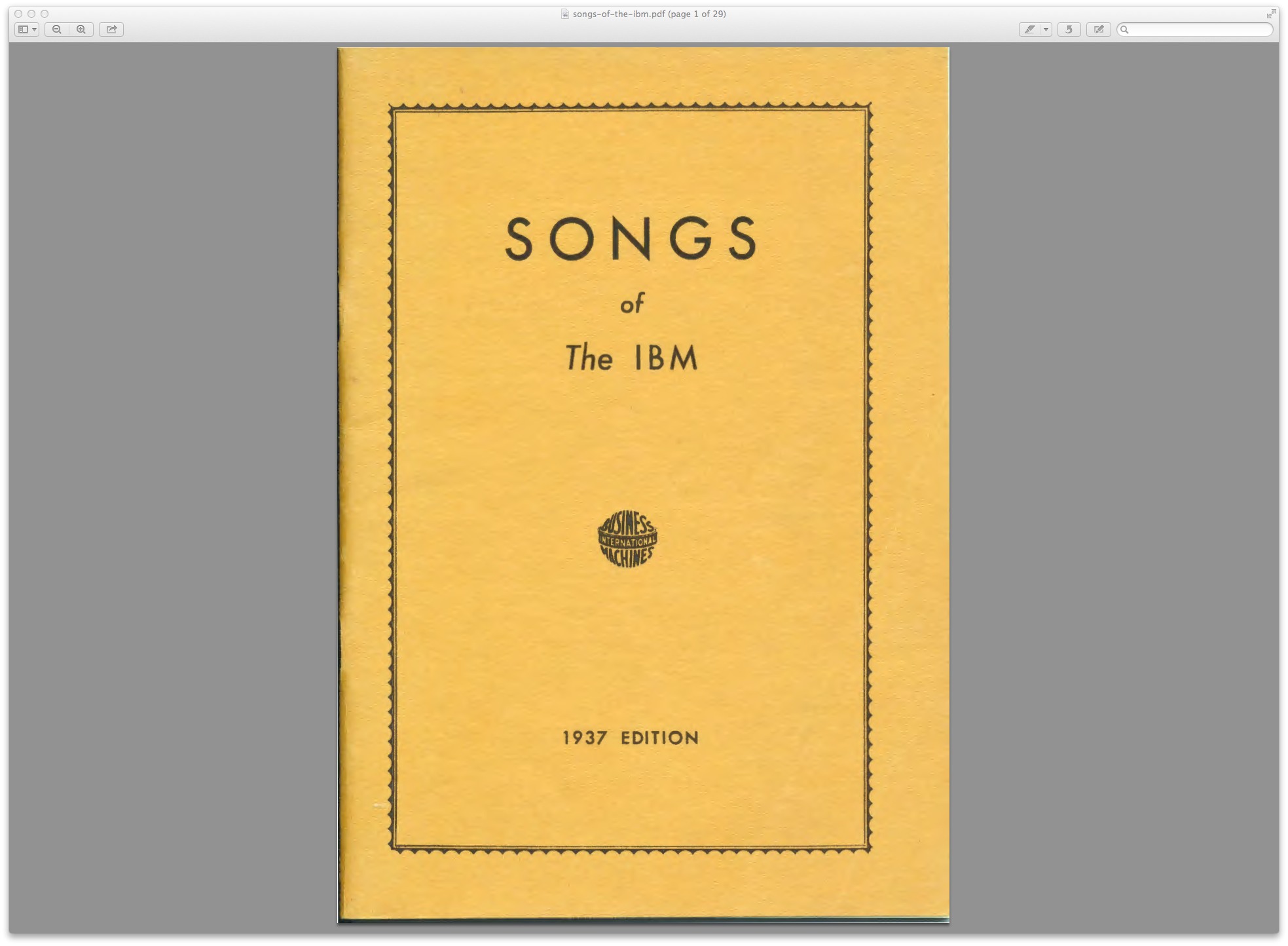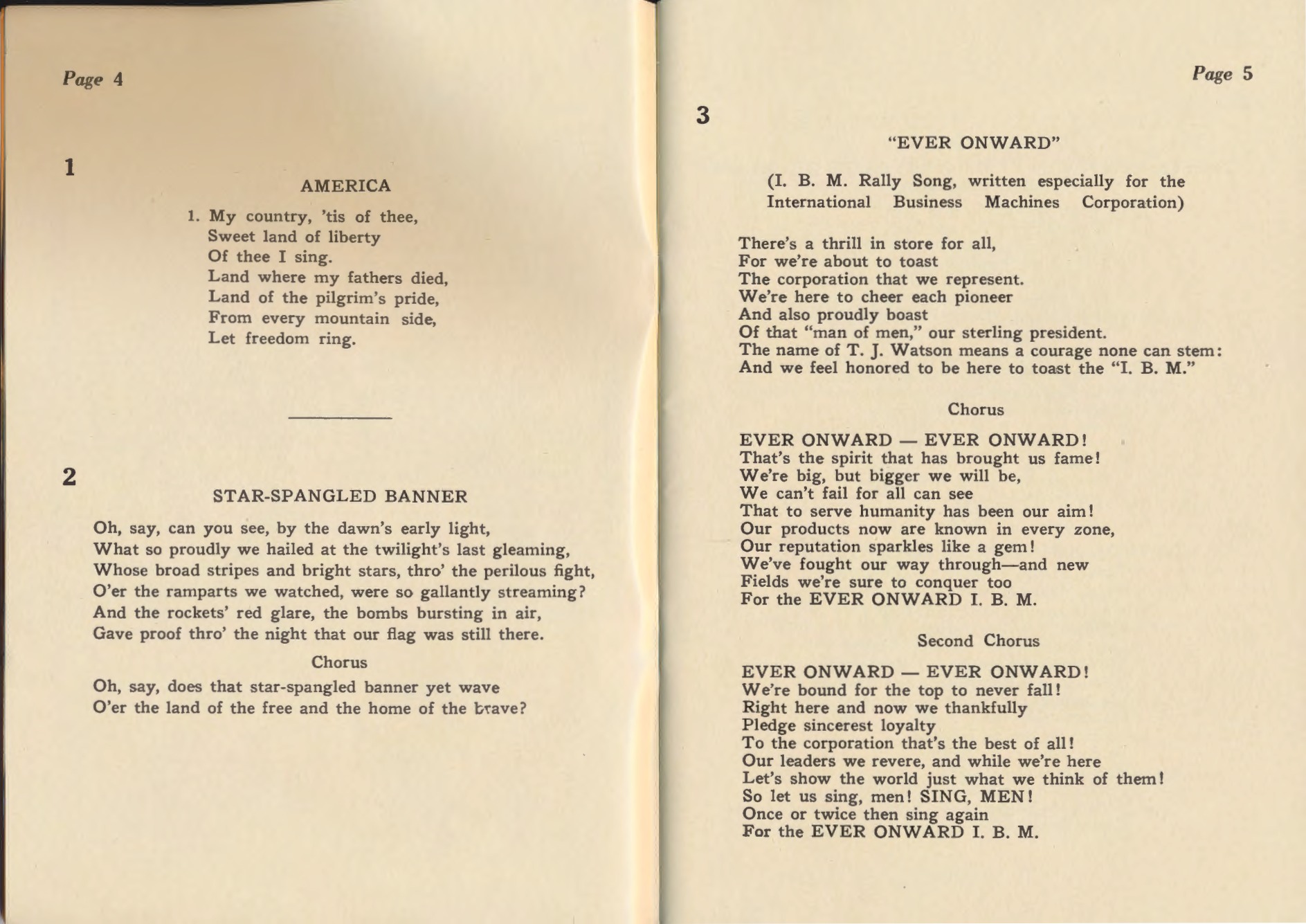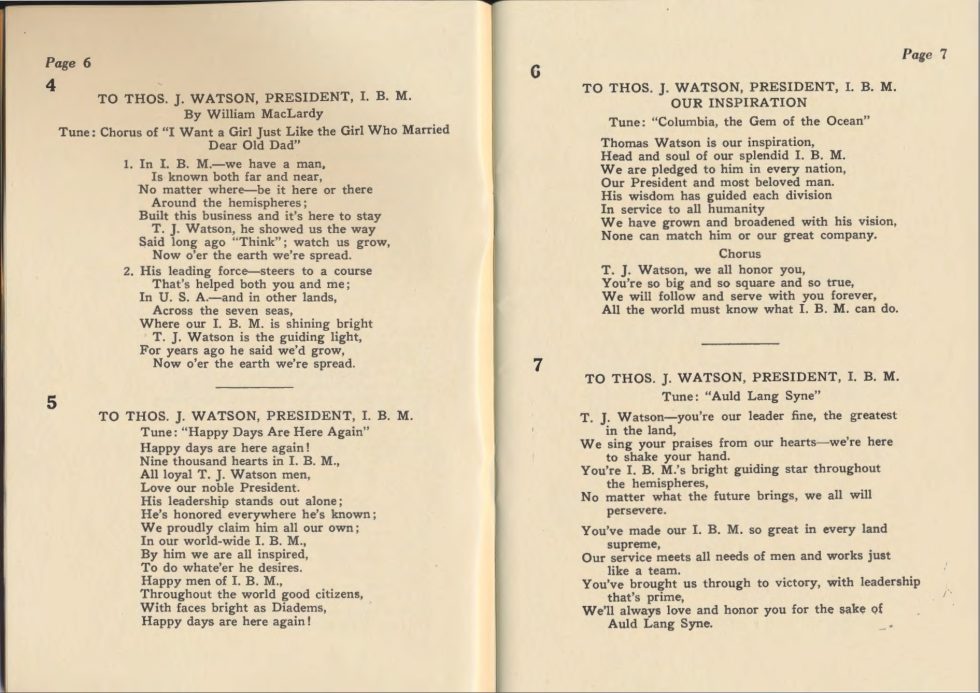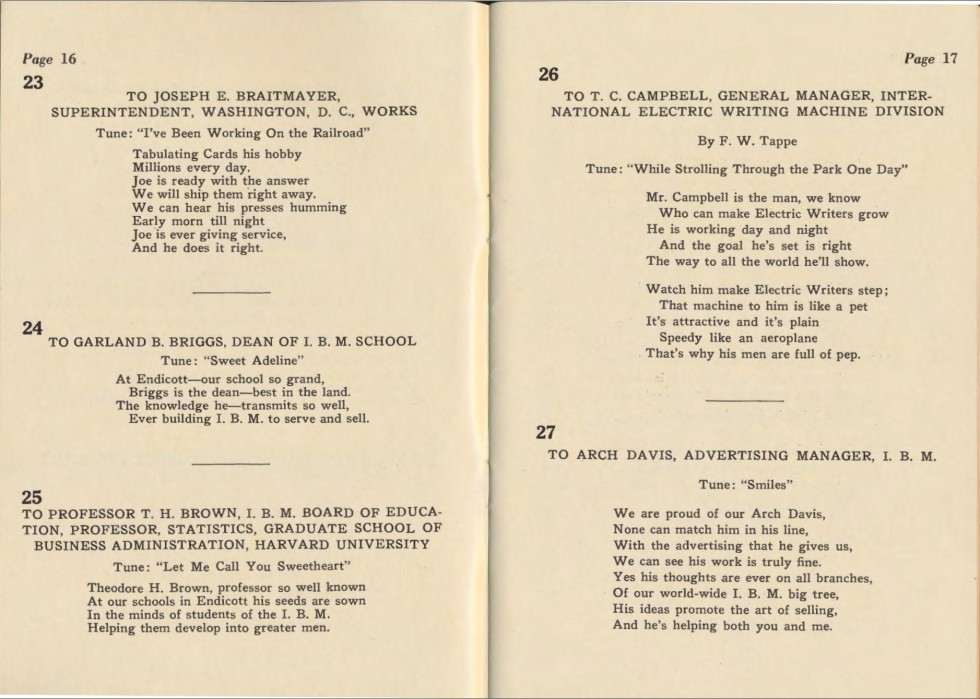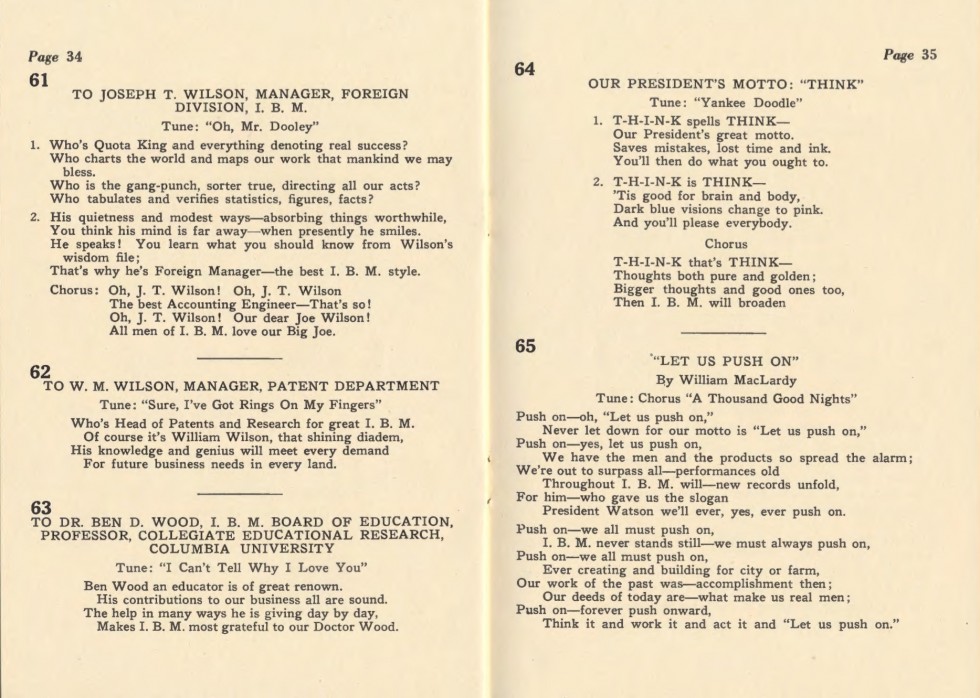 More at
Ars Technica
,
Business Insider
and the links above.