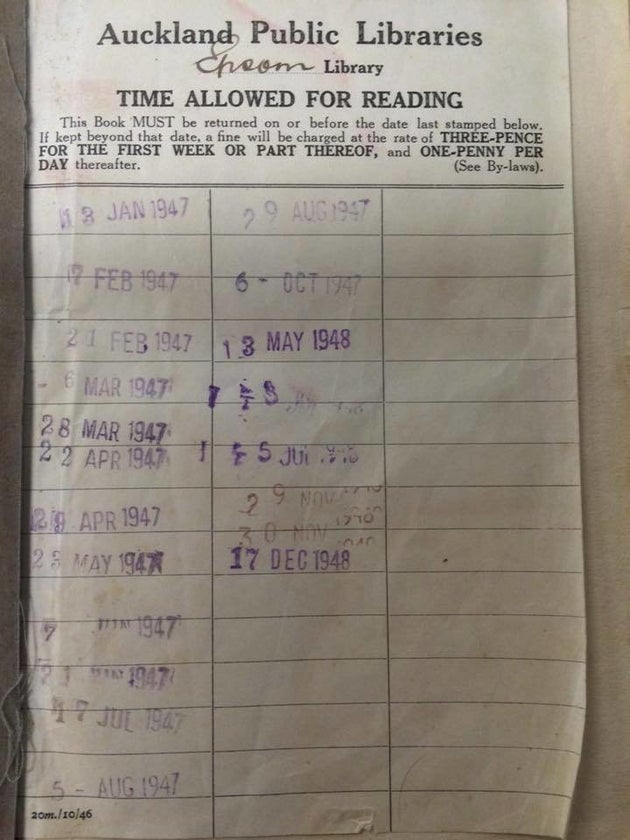 In the U.S. this would be a story about how this elderly woman was hauled off to jail.
A library book that was due more than 67 years ago was finally returned to Epsom Library in Auckland, New Zealand.
"Myths and Legends of Maoriland" by A.W. Reed is a collection of indigenous tales, and it remains in print today under the title "
Maori Myths and Legendary Tales
." The volume was due on Dec. 17, 1948, as the stamp on the old-school library card showed,
Auckland Libraries
said this was the longest overdue book it had ever seen returned. The organization was not sure what to do with it, but the book may go on display at Epsom Library.
Although the couple admitted they were negligent in returning the books, they think it's unfair to each be charged a $105 "diversion fee" to the Lenawee County Economic Crimes Unit in addition to fines owed to the Tecumseh Public Library.