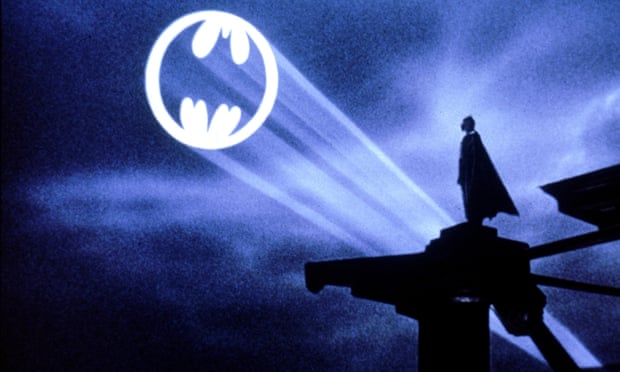 Research from the University of Leicester has deemed
Batman
to be the "most ill-equipped" of the superheroes, claiming that the velocities Gotham City's finest reaches when gliding through the air would be likely to kill him on landing.
In a series of papers
published over the last seven years in the Journal of Physics Special Topics and Journal of Interdisciplinary Science Topics, students at Leicester have examined the viability of a range of superhero characters. Superman, they have determined, would be "best equipped" to prevail among the contenders they have studied, which include the Flash, Thor and Iron Man.
Looking at everything from the Man of Steel's muscle tissue – his skin density "would have to be 296 g/cm3 to stop 50% of standard handgun bullets" – to how he reverses the polarity of the Earth's spin (he increases his relativistic mass by 13.7m times by travelling close to the speed of light, they write),
Superman
is the "the number one candidate for 'most powerful superhero'".
He is followed by
Wolverine
, whose lunge at an enemy while on top of a train was calculated by the students at at least 1300N, "based on his adamantium-reinforced skeleton's mass and density (acknowledging that osmium is the closest thing to adamantium in terms of density)".
James Kakalios, a physics professor at the University of Minnesota and author of
The Physics of Superheroes
, praised the students' "excellent research", but said they had forgotten to consider a major aspect of Batman's strength.

"Batman may indeed be at the bottom of the list, when one considers raw firepower, but they have not properly weighted Batman's greatest asset – his mind. Batman always has a plan, and with enough time and resources, he has demonstrated an ability to singlehandedly take down every member of the Justice League," said Kakalios, pointing to the Tower of Babel storyline from 2000, which he said sees the villain Ra's al Ghul use the contingency plans developed by Batman to incapacitate superheroes including Superman, Green Lantern, the Flash and Wonder Woman.
Related posts:
This Comic Reveals
Why Female Superheroes Wear Skimpy Armor
.
The 1960s Superhero Who Powered Up By Smoking
(and other weird superheroes).
9 Reasons
Green Lanterns Are the Universe's Worst Protectors
.
More at The Guardian
, h/t
Geekpress
.