From
Obvious Plant
, Jeff Wysaski's ongoing project to create funny but fake signs - the first two are for an online-only audience, but he leaves some (see below) in public places to confuse and amuse people. If you think this is a great idea but don't have the skill (or imagination) to do it yourself, he's published a book of posters for you to hang around your neighborhood:
High Five This Sign: Prank Posters to Post on Poles.
In this case
, he switched the toilet troubleshooting guide at a Home Depot hardware store with an "updated" version: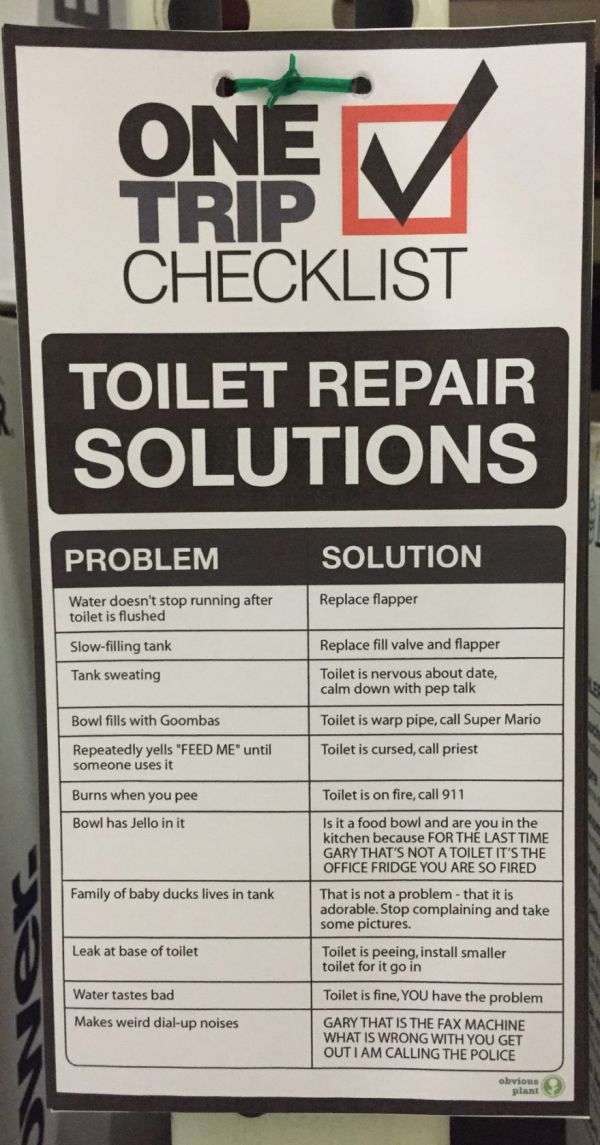 Here he left some
updated candy slogans
at the grocery store:
Lots more at
ObviousPlant.com
, and Wysaski also posts at
PleatedJeans.com
.