In case you were trying to work it out for yourself, the name of this phobia in Pig Latin is araskavedekatriaphobiapay.
Superstition, bigotry, and prejudice, ghosts though they are, cling tenaciously to life: they are shades armed with tooth and claw. They must be grappled with unceasingly, for it is a fateful part of human destiny that it is condemned to wage perpetual war against ghosts. A shade is not easily taken by the throat and destroyed.
Today is Friday, the 13th, which superstition holds is a day for bad luck. According to folklorists, there is no written reference to this belief before the 19th century. The earliest known reference in English occurred in an 1869 biography of composer Gioacchino Rossini, which described the irony of his dying on an "unlucky" Friday, the 13th.
The basis for the superstition may lie in the fact that 13 has long been held to be an unlucky number and Friday an unlucky day - hence the combination. It has been estimated that something like 20 million people are affected by this belief in the United States, many of them changing their normal routines on this day to avoid "the curse." The Dutch Centre for Insurance Statistics claims that "fewer accidents and reports of fire and theft occur when the 13th of a month falls on a Friday than on other Fridays, because people are preventatively more careful or just stay home." This seems to be confirmed by Dutch auto accident data.
This Nat Geo article
discusses the phobia with Donald Dossey, founder of a Stress Management Center and Phobia Institute in North Carolina (and also a folklore historian and author of
Holiday Folklore, Phobias and Fun
): he says that fear of Friday the 13th is rooted in ancient, separate bad-luck associations with the number 13 and the day Friday. The two unlucky entities ultimately combined to make one super unlucky day.
Dossey traces the fear of 13 to a Norse myth about 12 gods having a dinner party at Valhalla, their heaven. In walked the uninvited 13th guest, the mischievous Loki. Once there, Loki arranged for Hoder, the blind god of darkness, to shoot Balder the Beautiful, the god of joy and gladness, with a mistletoe-tipped arrow.
"Balder died and the whole Earth got dark. The whole Earth mourned. It was a bad, unlucky day," said Dossey. From that moment on, the number 13 has been considered ominous and foreboding.
There is also a biblical reference to the unlucky number 13. Judas, the apostle who betrayed Jesus, was the 13th guest to the Last Supper.

Meanwhile, in ancient Rome, witches reportedly gathered in groups of 12. The 13th was believed to be the devil.
Thomas Fernsler, an associate policy scientist in the Mathematics and Science Education Resource Center at the University of Delaware in Newark, said the number 13 suffers because of its position after 12.
According to Fernsler, numerologists consider 12 a "complete" number. There are 12 months in a year, 12 signs of the zodiac, 12 gods of Olympus, 12 labors of Hercules, 12 tribes of Israel, and 12 apostles of Jesus.
In exceeding 12 by 1, Fernsler said 13's association with bad luck "has to do with just being a little beyond completeness. The number becomes restless or squirmy."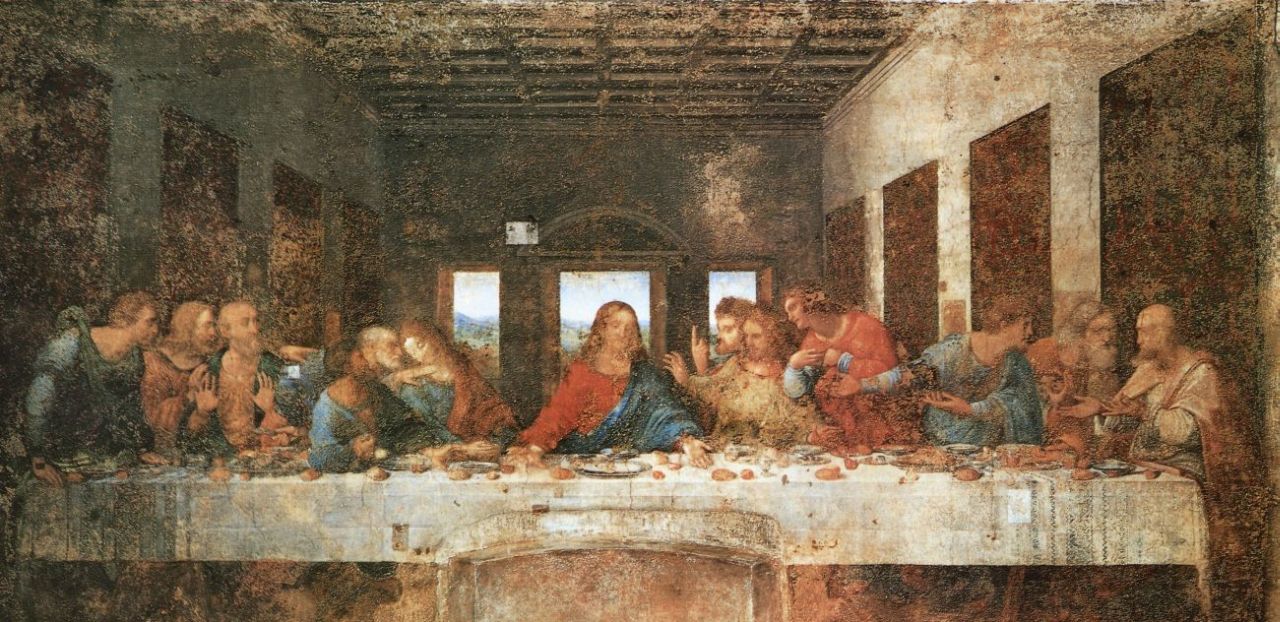 Judas, the apostle w­ho betrayed Jesus, was the 13th person to arrive at The Last Supper
This fear of 13 is strong in today's world. According to Dossey, more than 80 percent of high-rises lack a 13th floor. Many airports skip the 13th gate. Hospitals and hotels regularly have no room number 13.
On streets in Florence, Italy, the house between number 12 and 14 is addressed as 12 and a half. In France socialites known as the quatorziens (fourteeners) once made themselves available as 14th guests to keep a dinner party from an unlucky fate.
As for Friday, it is well known among Christians as the day Jesus was crucified. Some biblical scholars believe Eve tempted Adam with the forbidden fruit on Friday. Perhaps most significant is a belief that Abel was slain by Cain on Friday the 13th.
Related:
13 Reasons People Think the Number 13 is Unlucky
.